Huawei Band 6 Review: A Comprehensive Look at the Fitness Tracker
Looking for a fitness tracker that can do it all? The Huawei Band 6 just might be the perfect option! This wearable device is packed with features, including GPS tracking, heart rate monitoring, and even sleep tracking. It also has a stylish design that will appeal to everyone. But how does the Band 6 perform in everyday use? Keep reading for our comprehensive review.
Design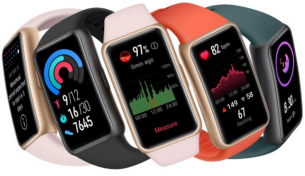 There is no denying that the Band 6 looks and feels much more premium than its price would indicate. The fitness tracker has a rectangular design with rounded edges and four colors to choose from, black, green, pink, and amber. It's also very lightweight, making it comfortable to wear all day long. The display is a high-quality 1.47-inch AMOLED with crisp and vibrant colors, offering great visibility in either daylight or dark environments alike.
With an elegant plastic casing for those who want something less flashy or resistant to scratches on their wristwatch face, but also does not compromise functionality in any way.
Fitness

&Health

Monitoring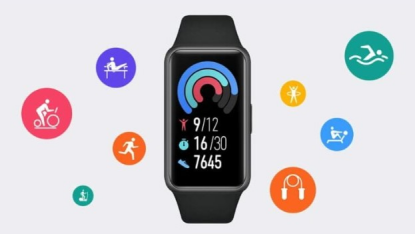 l 96 workout modes
The Huawei Band 6 is the perfect fitness tracker for those who want to stay active and healthy. With 96 different workout modes, it can track any type of activity you do, whether it's running, biking, swimming, or weightlifting.
l Heart rate monitoring
The best part about this watch face is that it includes a heart rate element. This can be handy if you're not able to access your specific fitness app, but still want an idea of how fast or slow-paced things are getting when running. The heart rate monitor inside also tracks how many calories burning per day based on data collected by sensors on their product line.
l Sleep monitoring
Sleep has become a serious issue for rapid life. With sleep tracking, you can get a detailed analysis of your sleep pattern. Huawei brand 6 also provides advice according to your data, so you can make sure you're getting a good night's rest. It's essential to focus on cardiovascular disease. The 24/7 heart rate and SpO2 monitoring ensure that you're always in the know about your health.
Battery Life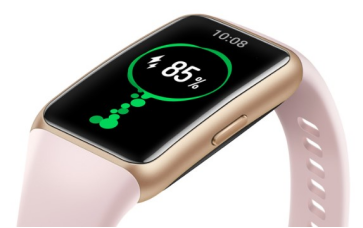 The Huawei Band 6 has the best battery life in its category. The device clarifies the 2-week battery life without charge, and indeed it achieves this goal.
It charges via a magnetic charger cable, which is great because you can charge it quickly and easily without having to worry about finding an outlet or remembering when your last charging session was.
The data showed that there is about a 10% daily decrease with the screen at mid-brightness levels while having all these enabled. When biking indoors with no sweat sessions however you'll notice a difference closer to 6-7%. With notifications enabled and features like continuous heart rate monitoring, stress tracking or outdoor workouts using the GPS for an hour's running saw battery life dropped by 3%.
Reasons to Buy
The Huawei Band 6 is a high-quality fitness tracker that is perfect for anyone who wants to live a healthier lifestyle. It has a sleek design that is lightweight and comfortable to wear, and it comes with a high-quality display.
This fitness tracker tracks a wide variety of activities, including sleep tracking, 24/7 heart rate monitoring, and SpO2 monitoring. The personal assistant feature is a great way to stay organized and motivated, and the battery life is incredible.
Reasons to Avoid
This watch has some major drawbacks, such as the lack of third-party app support and notification handling that leaves you wanting more.
As for APP, it doesn't support third-party applications. At the same time, you're not able to send messages or make calls using this watch, since there isn't any built-in messaging/voicemail system on board like most smartwatches do nowadays. The blurb given when receiving texts often doesn't contain enough information.
Final Thoughts
Overall, the huawei smart band 6 is a beautifully designed and versatile smartwatch that offers great health tracking features as well as impressive battery life. Its lack of support for third-party applications and inability to reply to messages are drawbacks, but they don't prevent it from being a perfect device.